Well … last night at the Park, Claire had a literal run-in with some steps. I'm still trying to figure out what exactly happened since I was standing near by, but not close enough to see the play by play. I'm thinking that she tripped on the play structure's stairs that lead up to the slides. But there's about 4 different ways to get up there and she wasn't clear on which way she took. Regardless, the girl has a fat lip … both top and bottom.
Tears were definitely shed and this boo-boo is going to take a bit to get over. Her mouth is still pretty sensitive, and eating is a bit difficult.
But while Callahan napped, Charlie did his best to make his Noona smile.
(and just for the record, he put the headband on himself)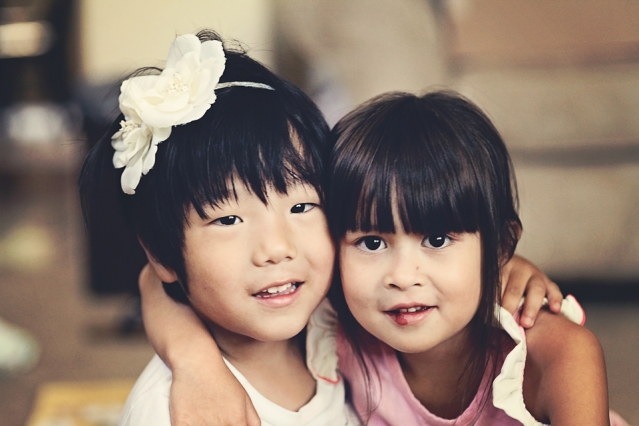 it's actually really fun to see these two interact. They consider themselves 'best friends' and I don't think there's anyone who can make Claire belly laugh harder than Charlie can. And Charlie always wants to be with his Noona. He loves her so incredibly much! When Claire was in school, he would miss her and get so excited when it was time to pick her up. So its nice that they have some 'quality time' together this Summer before Claire starts back up again in August.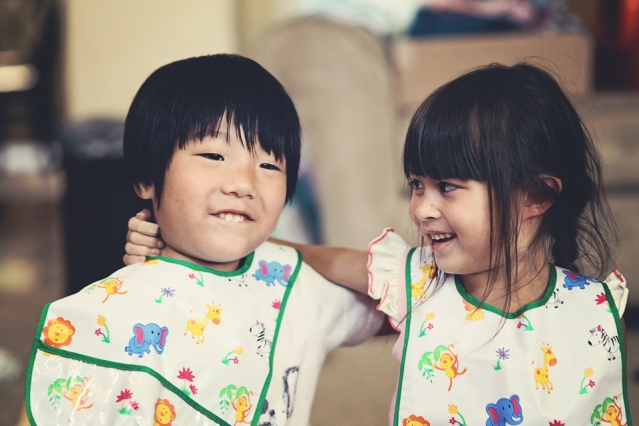 They say that laughter is the best medicine, so hopefully that means Claire will be back to normal super quick!