Today was kinda rough. I'm sure there are a million people out there who have far more legitimate things going on in their lives that warrant a complaint, but I'm having some issues with my business website and PayPal … and it's been super frustrating.
I wasn't going to take any pictures today because I thought I was too busy. But then I remembered that I need to practice … which means I need to invest time into it … no much how big or small. So when Chuckster and I went to meet Daddy for lunch, I snapped a few pictures. Granted, they all turned out blurry, but hey … considering it's Charlie I was dealing with? I'll take it.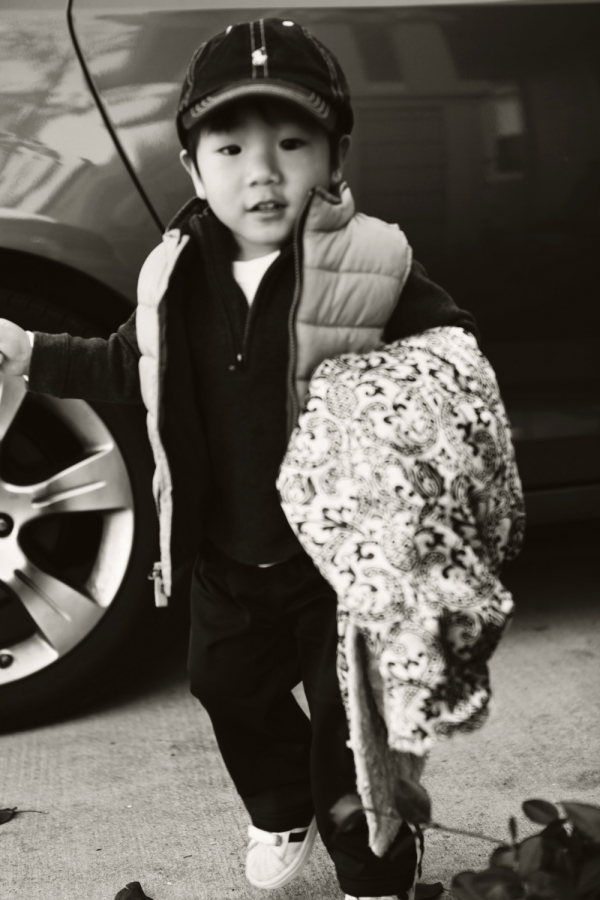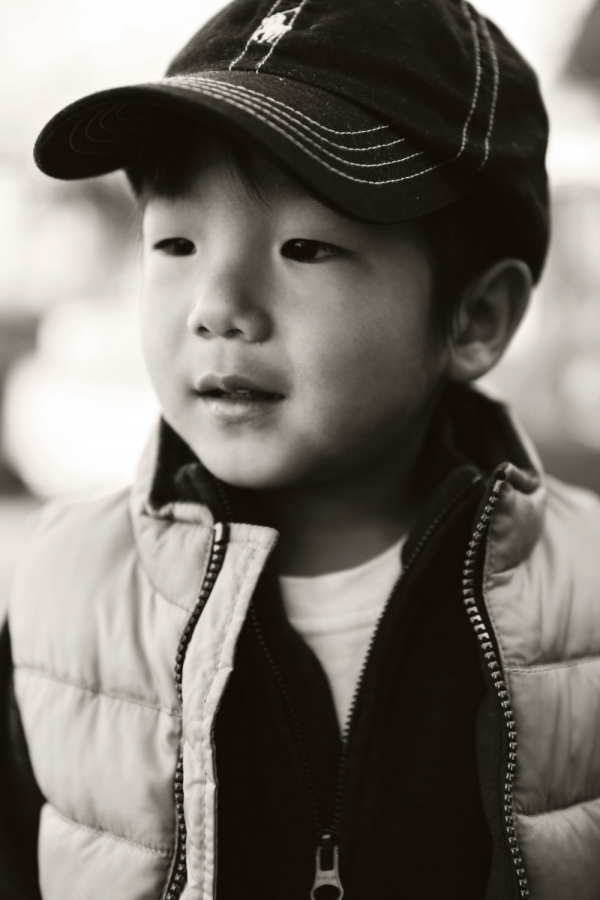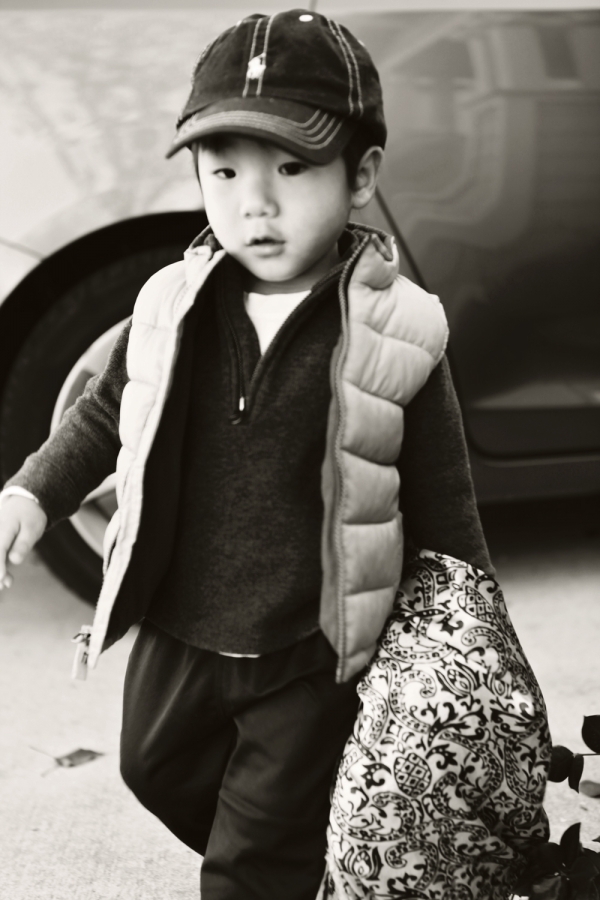 Charlie is looking so old to me in that hat. But the blanket he drags around reminds me that he's still little.
During Charlie's nap I took Claire out for a short shoot. I knew her attention span was not going to be very long, so I promised her she could pick out a movie to watch if she just took a few pictures. I had this little 'concept' in my mind, but it couldn't come to full fruition because I lacked the props. Anyway, in my mind I saw a 'little business woman'. I got this jacket from Gap Kids on sale and I always thought it had a 'Chanel-esque' vibe to it. So I paired it with a basic tee, skinny jeans, and some wing-tip mary janes. But why stop there … So I pinned her hair up and grabbed my favorite black glasses prop, and out we went. Oh – and just so you know, the 'missing props' that I wanted was a briefcase, large purse, newspaper, coffee mug, bus stop and bench. But hey – we can't win them all, right?
So maybe this will become my new challenge … come up with a 'concept' and shoot for 15 minutes. And maybe next time I'll actually have the props. Now that is a novel idea!